Frog hard case lithium polymer battery 36v 10ah from Xiteyou
產品描述:
Frog hard case lithium polymer battery 36v 10ah from Xiteyou
Spec. of lithium polymer battery 36v 10ah:
1. Type: Li-ion battery with PCM
2. Nominal voltage: 36v
3. Typical capacity: 10Ah
4. Dimension: 72*140*170mm
5. Max Charge voltage: 42±0.05V
6. Discharger cut-off voltage: 30±0.05V
7. Max charge current: 2A
8. Max continuous discharge current: 15A
9. Max pulse discharge current: 30A
10. Charging temperature: 0°C~45°C
11. Discharging temperature: -20°C~60°C
12. Storage temperature: -20°C~45°C
13. About 500 cycles to 80% with 100% DOD under: 20 °C~25°C
14. Battery case: silver fish side discharging connector and bottom discharging connector are avaliable
Features of lithium polymer battery 36v 10ah:
1.Long cycle life: up to 500 times
2.Green: Non-Toxic, comfort to RoHS.
3.Safety
The safest battery in the world till now, which does not burn with 30V charge and it does not explode when you puncture the battery. CE approved.
4.Light weight and smaller dimension
The dimension is smallest and the weight is lightest when compare with other battery. 1/3 weight of SLA, 65% weight of NIMH.
5. Great capacity and more powerful, rechargeable battery
High discharge current, 1C continuous, 3C pulse for normal cells and 20 C for special design
We can install many single cells in series and in parallel and it can fully discharge
6. Good thermal stability: - 20°C to 60°C
7. Back fast charge, good consistence, no memory effect, can equip battery charger.
Can be recharged anytime, no reduction of the capacity
8.Widely application, customize solutions, mass production, OEM/ODM/buyer label provided
Pictures of lithium polymer battery 36v 10ah:
Related products:
Payment Terms: T/T, Paypal, Western Union and other payments.

PLEASE NOTE: LOCAL TAXES OR ANY OTHER IMPORT FEES are not included in this price.
We accept DHL, UPS, FedEx ,TNT, EMS, HONGKONG post etc

DHL, UPS, FedEx, TNT need about 3-5 workdays for delivery

HongKong post to USA need 10-15 work days or so

You will get the tracking number the next day after shippment, then you can check your goods on the way.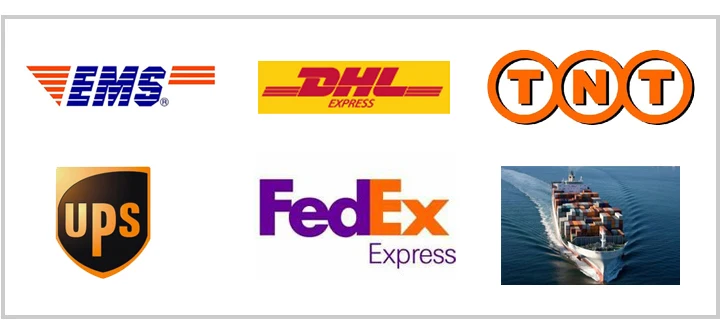 Package: Neutral pacakge or per customer requirements
Shipment: 3~15 days after payment received
We have our own factory shen zhen for at least 5 years, which can make sure the quality of product.

Offering both ODM & OEM service for your order.

Reply within 24 hours.

Providing high quality, competitive price, and good after-sales service.
About Xiteyou
Shenzhen XiTeYou Electronics Technology Co., Ltd. was established in 2001. It is a high-tech private enterprise.
Our company have always been to focus on development, manufacture and selling of lithium-polymer battery, included Polymer batteries and PACK assembly.
The products are widely used in aerospace, military, medical equipment, laptop, MID computer, car, mobile power, mobile DVD, MP3, MP4, power tools, solar products, sex tool and equipment, electric tools, ect.

We have organized a team to develop and manufacture of mobile power, and Hand Po and other electronic digital products since 2009.
Diverse styles, perfect quality, good feedback from customers.
Therefore, many customers like our products such as from Japan, South Korea, Europe and the United States.
With people-oriented, customer is God, quality first, excellence service, to provide quality products and satisfied service for the customers.
Continuous improvement, continuous innovation, and strive to become the one of the best professional and quality lithium battery supplier in the world.
Warmly welcome internal and overseas friends to visit our factory, mutual exchanges and cooperation for a better future.
We care about our valued cutomers, if you have any question, please feel free to contact us through trademanger

skype/QQ or e-mail:

skype: live:info_207851

QQ:2818608729

Mob:+86 153 6165 9808

Tel: +86 755 21505802-813

fax:+86 0755 6164 0873
Customer satisfaction is our top goal, please let me know your opinion after your purchaes.

Please contact us if you have any concern. We will try my best to give you

best battery solutions in a cordial and friendly manner.

We will be very pleasure to reply you

within 24 hours.

Do not hesitate to contact us at anytime, before or after your purchase, we are committed to your

100% customer satisfaction.

We care about our valued cutomers, if you have any question, please feel free to contact us by

Trademanger, Skype, QQ, MSN, Mob,or E-mail
Frog hard case lithium polymer battery 36v 10ah from Xiteyou